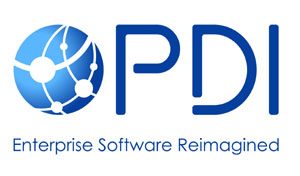 About PDI
PDI helps convenience retailers and petroleum wholesalers thrive through digital transformation and enterprise software that enables them to grow topline revenue, optimize operations and unify their business across the entire value chain. Over 1,500 customers in more than 200,000 locations worldwide count on our leading ERP, logistics, fuel pricing and marketing cloud solutions to provide insights that increase volume, margin and customer loyalty. PDI owns and operates the Fuel Rewards® loyalty program that is consistently ranked as a top performing fuel savings program year after year. For more than 35 years, our comprehensive suite of solutions and unmatched expertise have helped customers reimagine their enterprise and deliver exceptional customer experiences.
Solutions to Help You Thrive
ERP: Whether you're a convenience retailer or petroleum marketer, when it comes to helping you manage the daily delivery of unforgettable customer experiences, you need software you can count on. Our ERP solutions provide the tools you need to drive efficiency and time-saving automation into every part of your operation.
Fuel Pricing: In an ever-changing fuel marketplace, our price optimization software helps convenience retailers and petroleum wholesalers maximize their pricing potential and improve volume and margin.
Marketing Cloud: Count on our marketing solutions to help you gain a competitive advantage, attract and retain more loyal customers and drive the greatest financial success.
Logistics: Automate your fuel supply chain with an all-inclusive logistics solution. From data capture, to driver tracking, to billing, PDI is there every mile of the journey to maximize efficiency, growth, productivity and profits.
Contact us:
PDI
4001 Central Pointe Pkwy
Bldg. 200
Temple, TX 76504
Tel: (254) 410-7600
info@pdisoftware.com
www.pdisoftware.com