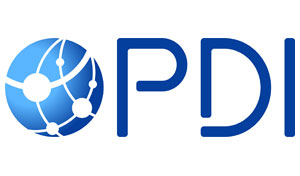 About PDI
PDI's software helps businesses and brands increase sales, operate more efficiently and securely, and improve critical decision-making. Since 1983, PDI has proudly served the convenience retail and petroleum wholesale industries. Over 1,500 companies representing more than 200,000 locations worldwide count on PDI's solutions and expertise to deliver convenience and energy to the world. PDI has hub and regional locations throughout the U.S., EMEA, APAC, as well as representation in LATAM. Each hub location serves as a center for business operations and engineering, and service and support.
We understand this complex industry and how difficult it can be to connect disparate systems and unify your data. That's why we've brought it all together with our global solutions and services fit for the convenience retail and downstream petroleum businesses. With PDI, you can rely on our experts and software to scale your business securely.
Bringing Convenience & Energy to the World
ERP: Whether you're a convenience retailer or petroleum marketer, our ERP solutions provide the tools you need to drive efficiency and time-saving automation into every part of your operation.
Fuel Pricing: In an ever-changing fuel marketplace, our price optimization software helps convenience retailers and petroleum wholesalers maximize their pricing potential and improve volume and margin.
Marketing Cloud: Count on our marketing solutions to help you gain a competitive advantage, attract and retain more loyal customers and drive the greatest financial success.
Logistics: Automate your fuel supply chain with an all-inclusive logistics solution. From data capture, to driver tracking, to billing, PDI is there every mile of the journey to maximize efficiency, growth, productivity and profits.
Security: With the growing number of online threats, cybersecurity has become a full-time job. PDI combines innovative technologies with deep expertise to help you protect all your locations against advanced cyberthreats—while reducing IT complexity.
Contact us:
PDI
11675 Rainwater Drive, Suite 350
Alpharetta, GA 30009
Tel: (254) 410-7600
info@pdisoftware.com
www.pdisoftware.com