Rob Underwood is the President of the Energy Marketers of America representing energy marketers on Capitol Hill. He joined EMA in July 2007 as the Director of Government Relations and took over as President in 2015.
Rob played a key role in reauthorizing the National Oilheat Research Alliance (NORA). NORA was signed into law in February 2014 and again in 2018 for ten years which resulted in over $100 million for research and development and education and training to the heating fuels industry. Rob also led EMA's efforts negotiating with the EPA on a costly underground storage tank proposed rule that resulted in a reduction in compliance costs while achieving equally protective environmental standards. He also steered the organization's name change from the Petroleum Marketers Association of America (PMAA) to the Energy Marketers of America in October 2020.
Rob serves as the chief spokesperson for EMA. He is frequently quoted in Politico, Washington Post, Reuters, Oil Express and CSP Daily News. Rob also serves as a liaison to EMA's wholly owned subsidiary, the Petroleum Marketers Oil Company, LLC (PMOCO) known as the Spirit Brand®, and currently chairs the Small Business Legislative Council (SBLC). Rob oversees and leads contribution decisions for EMA's Small Business Committee – Political Action Committee (PAC) totaling approximately $300,000.00 and EMA's Marketer Defense Fund (MDF) totaling $150,000.00.
The most important role as EMA President is serving its 47 state and regional trade associations as well as over 4,000 independent energy marketing companies before Congress and the federal agencies. Rob is a native of Georgia where he earned a BA degree in Political Science from the University of Georgia. Prior to joining EMA, Rob worked for U.S. Senator Saxby Chambliss (R-GA).
---
Sherri Stone, CAE, joined EMA in 2006 as Director of Legislative Affairs. She currently serves as Vice President. Her role is primarily focused on management of EMA's government relations programs, the SBC Political Action Committee fund, emergency response and disaster reform.
Sherri has 34 years of experience on Capitol Hill and lobbying for trade associations. For ten years, Sherri represented the Manufactured Housing Institute. She also has experience working for the medical device industry and she served seven years on Capitol Hill, first with the House Small Business Committee then as a professional staff member with the House Science and Technology Committee.
She has a B.A. in Political Science from North Carolina State University and a Master's degree from American University. Sherri was designated as a Certified Association Executive (CAE) in 2013.
---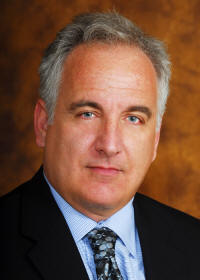 MARK MORGAN
Regulatory Counsel
Mark S. Morgan has practiced law in the energy marketing industry since 1989 representing individual petroleum marketers and federal, state and regional energy marketer associations. As EMA's Regulatory Counsel, Mark advocates on issues important to the energy marketing industry before a variety of federal agencies including the Internal Revenue Service, the U.S. Environmental Protection Agency, the U.S. Department of Transportation, the Federal Trade Commission and the Occupational Safety and Health Administration. Mark also provides federal regulatory compliance guidance to state association executives and individual energy marketers. Mark's areas of expertise include federal above ground and underground storage tanks and dispensing systems, federal motor fuel excise taxes, hazardous materials transportation requirements, formulation, specification and regulation of motor fuels, heating oil, and alternative fuels, mobile and stationary source air emission standards and workplace safety.
Mark is a native of Massachusetts where he grew up on Cape Cod. Mark received his Bachelor of Arts (BA) degree from the University of Massachusetts at Boston and went on earn his Juris Doctor (JD) and Masters Degree in Environmental Law (MEL) from Vermont Law School. Mark previously worked drafting legislation and providing legislative counsel opinions for the Vermont Office of Legislative Counsel and the Maryland General Assembly's Department of Legislative Services and was an associate attorney at Thelen, Marin, Johnson and Bridges in Washington, DC. Mark is licensed to practice law in Massachusetts, the District of Columbia and all federal jurisdictions. Mark is a member of the Massachusetts Bar Association, the District of Columbia Bar Association and is a voting member of the American Society of Testing and Materials (ASTM) Petroleum and Lubricants (D-02) Committee and the Environmental Assessment, Risk Management and Corrective Action (E-50) Committee. Mark lives with his wife Kelly in Fairfax County, Virginia.
---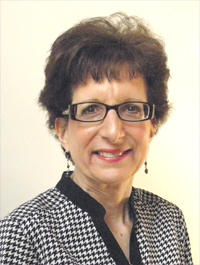 SUSAN ISARD
Director of Programs and Administration
Susan Isard joined EMA in January 2006. Her wide range of administrative responsibilities include managing the day-to-day office operations, reviewing the EMA business insurance programs, updating the EMA website, revising the Annual Directory section of the EMA Journal Fall Issue and coordinating the Spring and Fall Conferences. As Program Manager, her role is promoting and maintaining the following programs: Partners, Marketers Defense Fund and Non Dues Revenue for Member Services.
Prior to joining the EMA team, Susan was a property and casualty insurance agent for fifteen years with hotels and associations as some of her primary customers. She is a Johnstown, Pennsylvania native and a graduate of West Virginia University with a Bachelor of Science degree in Human Resources and Business.
---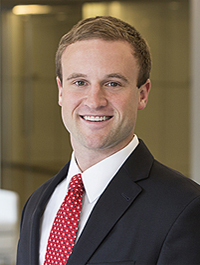 AUSTIN HARRISON Squire Patton Boggs
EMA Public Policy Advisor
Austin represents EMA on Capitol Hill in a variety of areas, including energy and environment and transportation.  He assists EMA in developing comprehensive legislative strategies to further EMA's interest before Congress and relevant congressional committees.  Austin previously worked in Washington DC for US Senator Thad Cochran (R-MS) and US Representative Gregg Harper (R-MS).
---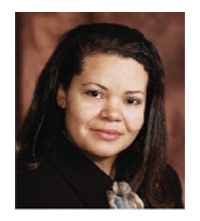 SABRINA PITCHER
Receptionist / Political Action Committee (PAC) Administrator