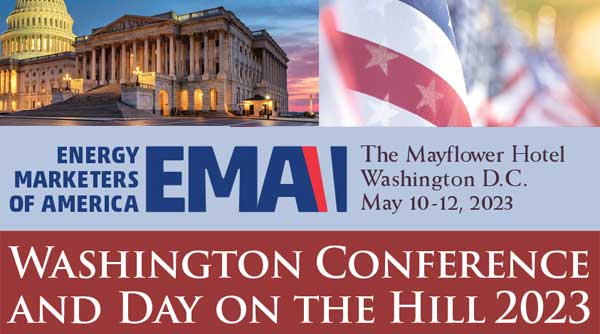 EMA 2023 Washington Conference
And Day On The Hill
May 10-12, 2023 (Wednesday – Friday)
Day on the Hill is May 11 (Thursday)
The Mayflower Hotel
1127 Connecticut Avenue, NW
Washington DC 20036
Washington Conference Event Website will launch on February 6, 2023 at 11:30am Eastern.
Quick Links
EMA meeting registration link will open on February 6, 2023 at 11:30am Eastern
Room Reservation Opens: February 6, 2023 at 11:30 am Eastern
Individual Call-In: to be used for no more than five reservations per session or through Reservations Center
Rooming List: to be used when you have 6 or more reservations.
This information will be required to be emailed to our contact with a copy to me:
Name of Attendees
Arrival and Departure Dates
Number and Names of Guests in Room
Room Type
If available, the approximate times of arrival and departure for each attendee.
Telephone number to reach you with any questions.
Email address to send confirmation acknowledgements.
Credit card information is no longer accepted by fax due to PCI Compliance Rules. The Mayflower Hotel will need to send a secure email link for the Group Leader to process online.
2023 Fall Meeting at the NACS Show
October 2-3 (Monday – Tuesday)
Sheraton Atlanta
Atlanta, Georgia
2023 NACS Show/PEI Meeting
October 3-6 (Tuesday – Friday)
Atlanta, Georgia
2024 Washington Conference and Day on the Hill
Washington Conference and Day on the Hill
May 15-17 (Wednesday – Friday)
Day on the Hill is May 16 (Thursday)
The Mayflower Hotel
1127 Connecticut Avenue, NW
Washington, District of Columbia 20036
2025 Washington Conference and Day on the Hill
Washington Conference and Day on the Hill
May 10-12 (Wednesday – Friday)
Day on the Hill is May 11 (Thursday)
The Mayflower Hotel (celebrating 100 years)
1127 Connecticut Avenue, NW
Washington, District of Columbia 20036