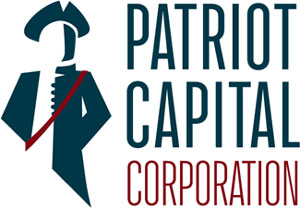 Patriot Capital is the industry leader for equipment financing. We specialize in delivering fast and affordable business equipment financing solutions for the convenience store and commercial petroleum industry and have been since October of 2000.
We have a new partnership with EMA that is designed to help EMA members and their dealer networks achieve EMV compliance to avoid chargebacks and fines. This also gives EMA members the opportunity to improve their sites thus increasing foot traffic and sales.
The EMA partnership ensures that capital is available, competitively priced, and easy to access for EMA marketers and their dealers.
Additionally, with any equipment upgrades that are financed through Patriot Capital for EMA members or their dealers, a donation will be made by Patriot Capital to EMA and the member's respective state association.
The types of equipment you can finance through Patriot Capital:
EMV upgrades
POS systems, & card lock systems, card readers
Canopies
LED lighting: canopy and in-store
Beer caves, racks, shelving
Fuel hauling trucks and trailers
Signage including imaging, and price signs
UST's and AST's, piping, sub pumps
EV charging stations
Car washes
Virtually any equipment inside the store
To ensure your equipment upgrade yields a donation from Patriot Capital to EMA and your state association, please visit: www.patriotcapitalcorp.com/ema
To speak to a Patriot Capital representative please call 404-255-1770.