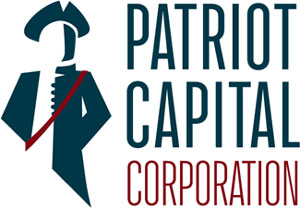 Patriot Capital specializes in enabling entrepreneurs to succeed by providing hassle free equipment financing and SBA loans to the convenience store and retail petroleum fueling industries.  Patriot has been recognized as Best in U.S. by the EMA.
Patriot finances all brands of equipment for fueling, including EMV upgrades, underground storage tanks, gas pumps, point of sale, signage and LED lighting.  SBA loans are available for site purchases, land acquisition and other small business funding needs.
Working with our customers to enable them to optimize their capital structures, Patriot Capital is a leading provider of capital equipment financing and SBA loans to EMA members.  For additional information or an estimated monthly loan payment, please visit www.patcapfinance.com.
For more information on the recently launched (June 2021) joint effort from Patriot Capital and EMA to assist Marketers with EMV compliance and additional site upgrades, or to apply for the promotion, interested parties should visit: www.patriotcapitalcorp.com/EMA.
Patriot Capital has been recognized as 'Best in US' by the EMA for the past six years.  Patriot Capital has local sales representation across the country to service fuel jobbers, marketers and dealers financing needs.