Meridian Associates, Inc.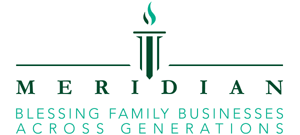 Is your Petro business as profitable as it could be?

Is your team culture as healthy as it needs to be?

Do you have everything you need for more success?
No matter how established your petroleum company is, growing and becoming more profitable is a huge challenge. Meridian can help you get the results you're looking for. From strategy, to improved financial performance, to organizational development, Meridian can help guide you to an even better Petro business.
Get custom team-based coaching through our M-Power™ program

Accelerate your business cash-flow

Get the most accurate and trusted business valuations in our industry

Build a better team culture and deepen your talent pool

Advisors you can trust for buying and selling

Benchmarks and blueprints for all of your operations
To learn more, talk with a Family Business Specialist at 800-728-9005 or visit www.askmeridian.com.