Chevron Renewable Energy Group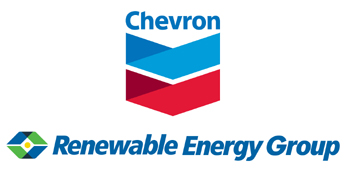 Chevron Renewable Energy Group is leading the energy and transportation industries' transition to carbon reduction. REG does this by converting sustainable resources such as recycled cooking oil, animal fats, and vegetable oils into high quality, clean renewable fuels.
Chevron REG operates in a variety of market segments, including road & non-road, marine, rail, and retail with our comprehensive EnDura Fuels™ product line. Chevron Renewable Energy Group is headquartered in Ames, Iowa, with our European headquarters located in Amsterdam, The Netherlands.
Chevron REG utilizes a global integrated procurement, distribution and logistics network to operate 11 biorefineries in the U.S. and Europe.
If you would like more information, please visit our website at https://www.regi.com/