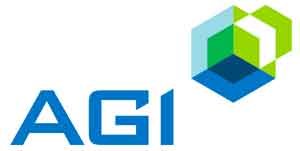 Introduction:
AGI provides comprehensive services for marketers in the EV Charging space. This includes market education, consulting on hardware and software options, program development and management, marketer branded solutions, portfolio analysis and site selection, identifying funding opportunities, site design and engineering, product procurement, construction, warranty and maintenance programs, and ongoing technical support.
Market Education:
EV Charging is an emerging market and understanding it can be difficult. AGI's experienced EV team provides marketers general education related to current technologies available, where the market is headed and what you can do to stay in front of this quickly evolving environment.
Hardware and Software Decisions:
There is no shortage of hardware and software options available to you as a marketer. AGI has relationships with the majority of vendors in the EV Charging space. We will work to understand your business model and help to make a decision on hardware and software that best fits your needs.
Branded Solutions:
At its core AGI is a branding company. With our hardware and software partnerships we are able to provide solutions that are fully branded to match your business image.
Portfolio Analysis and Site Selection:
Looking at parking space and utility service availability, proximity to other fast chargers, utility rate plans/tariffs, site location, funding availability, traffic patterns and local EV registration data, AGI will help to determine sites that best suit fast charging now and into the future.
Funding Opportunities:
AGI's grant team is always working to understand the incentive landscape ensuring you will be able to take advantage of any utility, state and federal funding that becomes available.
EPC:
Site design, engineering, procurement and construction are all managed in house to provide a truly hands off, turnkey solution.
Warranty and Maintenance:
AGI's electrical, lighting and maintenance division was built on maintenance. Like any electronic EV Chargers need to be maintained and will on occasion break. AGI offers full O&M plans so you never have to worry about your chargers being out of commission.
Technical Support:
As technical issues arise you can be assured AGI's team of EV charging experts are available to help. From pricing policy to network trouble shooting we have you covered.
Contact Us:
For more information visit our website at www.agi.net or contact:
Brad Hinkley
Phone: 313-600-1458
Email: bhinkley@agi.net
5514 Rio Vista Drive
Clearwater, FL 33760