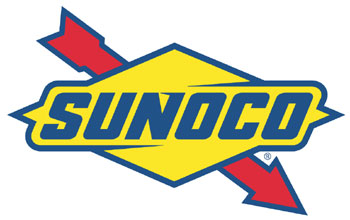 A Legacy of Innovation: For more than 130 years, the Sunoco brand has been synonymous with quality and excellence. That rich heritage sets the stage for our culture of success today. And it will continue to guide our growth well into the future.
Every year, we transport billions of gallons of transportation fuel, crude oil, and other products through our logistics business. And our retail operations in 30 states provides our customers with the convenience and speed they want.
Today, Sunoco is known as a company on the move—constantly innovating, evolving, and always delivering. A lot has changed in 130 years, but not our commitment to helping our customers get to where they're going.
Sunoco's Story: Sunoco got its start on March 27, 1886, when Joseph Newton Pew and Edward O. Emerson, partners in The Peoples Natural Gas Company in Pittsburgh, Pennsylvania, made a bold move to diversify their business. Within a few years, they acquired pipelines, leases and storage tanks – and emerged as one of Ohio's leading suppliers of crude oil. On March 17, 1890, The Sun Oil Company of Ohio was producing, transporting and storing oil as well as refining, shipping and marketing petroleum products.
In 1920 the first service stations opened in Ardmore, PA and Toledo, OH. Sun went public in 1925 on the New York Stock Exchange: SUN then expanded north and south in the 1950s. In Canada, Sun built a refinery in Sarnia, Ontario. In Venezuela in 1957, Sun Oil Company produced more than 1 billion barrels of oil from Lake Maracaibo before ceasing operations in 1975 when the Venezuelan government nationalized Sun's holdings.
Back in the States, 1958 was the year Sun introduced the Custom Blending Pump, a novel system for dispensing a choice of five octane grades of gasoline from a single pump. It revolutionized the method of marketing gasoline, and a model of the pump is on display at the Smithsonian Institution.
Sunoco Joins Energy Transfer Partners: In 2012, Sunoco transformed its business to focus on logistics and transportation fuels and then merged with Energy Transfer Partners, one of the largest natural gas and natural gas distribution companies in the United States. A Texas-based energy company that began in 1995 as a small intrastate natural gas pipeline company, Energy Transfer is now one of the country's fastest-growing natural gas and natural gas liquids transportation companies with widespread business operations that are highly regarded throughout the energy industry and the investment community.
Wholesale Transformation: In 2017, Sunoco announce their exit from retail with the sale of 1100 stores to 7-Eleven with a 15 year supply agreement. Sunoco now distributes branded motor fuel to over 7,000 independent dealers and distributors. Sales teams market branded and un-branded fuels to retailers, wholesalers and commercial customers through our supply network which spans 30 states including all states east of the Mississippi River then westward through Arkansas, Louisiana, Oklahoma, New Mexico, Texas and Hawaii. Sunoco is proudly represented along high traffic toll roads in seven states. Sunoco is the world's largest manufacturer and marketer of racing fuels, and the official fuel of NASCAR, INDY CAR and the NHRA.
For more information, visit our website at www.sunoco.com or contact:
Tony Lauro
Anthony.Lauro@sunoco.com
954.815.0445