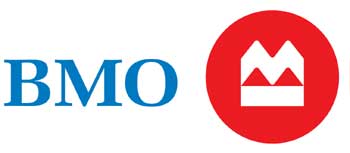 BMO Commercial Bank understands the dynamics driving the fuel services industry, including the impact of oil prices, consolidation trends and the evolution of the convenience store. That's because our Fuel Services vertical is dedicated to serving petroleum marketers and retail companies nationwide. Whether you need financing for working capital, acquisitions and other growth opportunities, or treasury management enhancements, we'll work with you to deliver solutions tailored to your operations and goals.
We know your banking needs can be wide-ranging, and we're able to leverage the expertise of our groups across the bank—including BMO Capital Markets, Commercial Real Estate, and Wealth Management—to deliver strategic advice and comprehensive solutions you may require. That's why establishing a relationship with BMO Commercial Bank provides you with the knowledge, insights and execution that can lead to countless opportunities for your business.
For more information, visit our website.
Contact Us:
BMO Commercial Bank – Fuel Services
320 S. Canal St. 15th Floor
Chicago, IL 60606
Jonathan Graham
Phone: 312-461-3635
Email: Jonathan.graham@bmo.com
Web: www.bmo.com/fuelservices